STORY FOCUS
Easter: Jesus is alive!
Breakfast on the Beach: Jesus wants to be my friend forever.
Early Church: Jesus taught us how to love one another.
Great Commission: I can tell others about Jesus.
MEMORY VERSE
"How wide and long and high and deep is the love of Christ."
Ephesians 3:18, NIRV
BOTTOM LINE
Easter: God made peace with us.
We can make peace with others.
You can show you care about others by walking away from a fight.
You can show you care about others by being part of the solution.
MEMORY VERSE
"So let us do all we can to live in peace. And let us work hard to build up one another." Romans 14:19, NIRV
Be sure to download the parent guides before you watch!
There are fun activities for the kids as well as a guide to follow after watching the lesson!
Parent Cues are weekly guides to how you can minister to your student. Read through your parent cue so you can know just how to impact your student this week.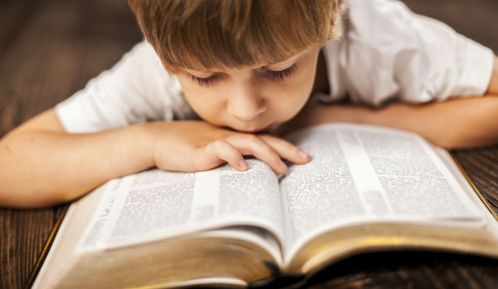 Click the button below to view and print a copy of this month's memory verse.
Then watch the video to the right for some fun motions to help your
child learn and remember the verse!
God Times are devotionals for your students to do throughout the week. These God Times directly tie in with the lesson we learned on Sunday. Each God Time has 5 days of devotions for your student.