STORY FOCUS
I can thank God for my family.
I can thank God for my friends.
I can thank God for food.
I can thank God for people who help me.
MEMORY VERSE
"I will give thanks to the Lord with my whole heart."
Psalm 111:1, ESV

KEY QUESTION: Who can you thank for everything?
BOTTOM LINE: I can thank God for everything.
BOTTOM LINE
God can help you be content.
Wanting more and more can make you miserable.
Don't miss out on what you have now.
You can always use what you have to help someone else.
MEMORY VERSE
"Then he said to them, 'Watch out! Be on your guard against wanting to have more and more things. Life is not made up of how much a person has.'"
Luke 12:15, NIRV

CONTENTMENT
Learning to be ok with what you have.
Be sure to download the parent guides before you watch!
There are FUN ACTIVITIES for the kids as well as a GUIDE to follow after watching the lesson!
Parent Cues are weekly guides to how you can minister to your student. Read through your parent cue so you can know just how to impact your student this week.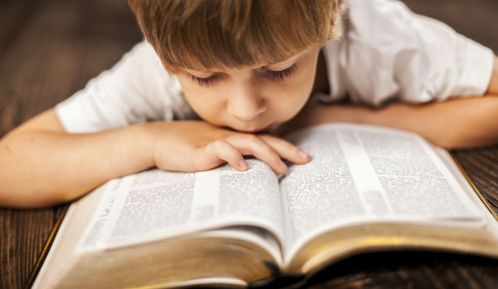 Click the button below to view and print a copy of this month's memory verse.
Then watch the video to the right for some fun motions to help your
child learn and remember the verse!
Devotionals for your students to do throughout the week. These devotionals directly tie in with the lesson that was taught on Sunday or the KidzOnline video featured above. Each link below has 5 days of devotions for your student!